Caring for kiwi's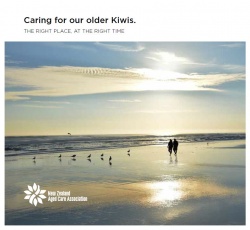 Caring for our older kiwis.
The Right Place at The Right Time
A report by the New Zealand Aged Care Association
Data analysis collected and used to assess the health and well-being needs of an older person both before and after moving into residential care.
Inside this report -
How health and wellbeing improve when moving into aged residential care
How does access to aged residential care compare in your region?
Are older people receiving the right level of care, and does this depend on where they live?
The impact on family and informal carers of caring for an elderly person
'Caring for older kiwis - The Right Place at The Right Time' - available by calling the NZ Aged Care Association on 04 473 3159 or at https://nzaca.org.nz. A copy may be emailed to you by contacting Age Concern Wanganui, phone 06 345 1799 and asking for the manager or email info@ageconcernwanganui.co.nz